Verzenden & Levering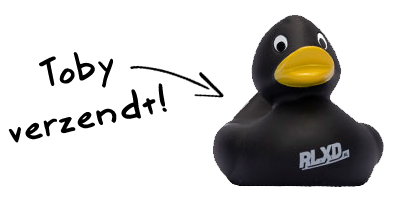 Postpakket zending:
RLXD.NL maakt gebruik van de betrouwbare service van PostNL voor postpakket zendingen. PostNL hanteert standaard specificaties voor het uitreiken van pakketten, deze bedragen;
Bezorgdag en -tijd
Maandag t/m zaterdag: 08:00 tot 21:30.
Bij niet thuis
– 2e bezorgpoging standaard de volgende dag (niet op zondag, tenzij de ontvanger de bezorging heeft gewijzigd (zie 'Bezorging wijzigen').
– Als bij de 2e bezorgpoging ook niemand thuis is, ligt het pakket de volgende dag vanaf uiterlijk 15:00 klaar op een aangewezen PostNL locatie.
Kennisgeving
– De geadresseerde ontvangt een kennisgeving in de bus bij niet thuis bij de 1e of 2e bezorgpoging en bij bezorging bij de buren.
Uitreiken op PostNL locatie
– Na de 2e bezorgpoging kan het pakket worden opgehaald bij een PostNL locatie op vertoon van een legitimatiebewijs door of namens de geadresseerde.
– Als een handtekening voor ontvangst vereist is, wordt deze bij de PostNL locatie gevraagd.
Retour afzender na weigering of onbezorgbaar
– Geweigerde en onbezorgbare stukken gaan retour afzender.
– Pakketten die na 14 dagen niet opgehaald worden op een PostNL locatie gaan retour afzender.
Pallet zendingen:
Onze vervoerder levert uw zending af tot aan de eerste drempel. Dit kan de voordeur zijn maar ook het eerste hek.
Indien u de chauffeur verzoekt de zending verder te zetten dan bovenstaand en als dit mogelijk is, zijn RLXD.NL en haar vervoerder nimmer aansprakelijk voor schades of claims die hieruit voort kunnen vloeien.